TIME TO CHECK ON OUR BATTLE BUDDIES
TIME TO CHECK ON OUR BATTLE BUDDIES
By National Commander Bill Oxford
OCT 22, 2019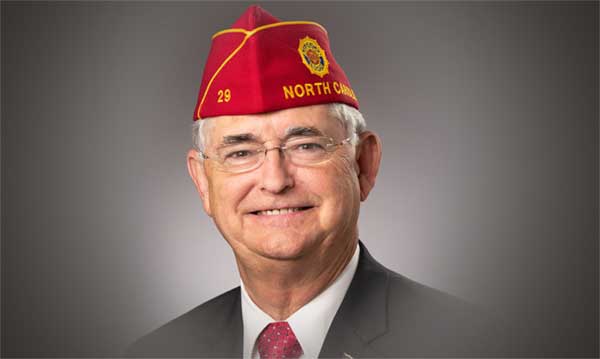 When we were in the military, we would never let our battle buddies down.
The same is true now. Only we have millions of buddies today — brothers and sisters who proudly defended our nation. We may have worn the uniform at the same time, before them or afterward. We may have served in the same branch, or a different one.
While our stories of military service differ, we all took the same oath and served our nation proudly. For each of us, a veteran is a veteran. Now what is important is that we have the backs of our battle buddies.
That's where The American Legion's Buddy Checks come into play. Twice a year, around Veterans Day and the American Legion Birthday, we engage in a concerted effort to check on our fellow veterans. It's a great way to reach out to former members and those who don't regularly visit the post.
As Veterans Day approaches, American Legion posts are encouraged to take some time to reconnect with these veterans in their communities. A toolkit has been prepared with scripts, an FAQ and other information to help guide post members through the Buddy Check process.
In the inaugural Buddy Checks last March, Legionnaires found many veterans who needed assistance, some of whom were too proud to reach out to ask for help. But thanks to the Buddy Check program and follow-through by Legionnaires, many of our buddies were able to get the assistance they needed.
That's how we fulfill our promise to our battle buddies of today, by checking on them.
https://orlegion.org/wp-content/uploads/2019/12/Oregon-Legion-Post-Image-2-1.jpg
479
800
konabird
https://orlegion.org/wp-content/uploads/2019/12/Oregon-Legion-Logo-3-1.jpg
konabird
2019-12-18 17:42:51
2021-10-28 09:53:29
TIME TO CHECK ON OUR BATTLE BUDDIES